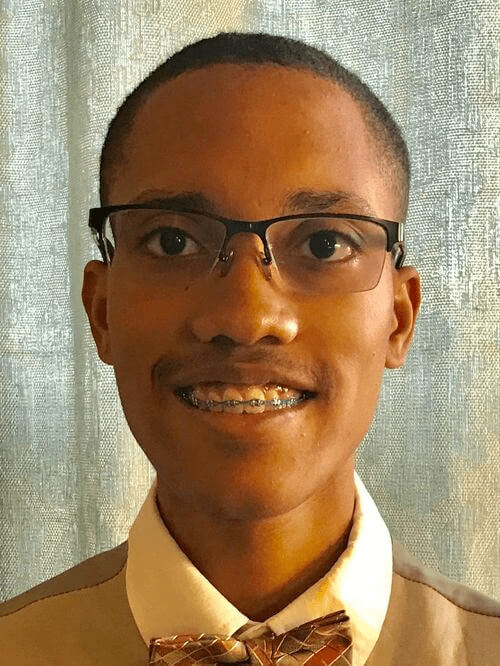 AJ Bailey II
Candidate for Senator at Large
What is your academic major/educational track?
Why are you running for this position in the Student Government Association?
Hello, my name is AJ. I am a political science major. The reasons why I am running for Student-at-Large is to make a difference at UCCS and become more involved with student concerns and activities. Being a Senator-at-Large representing UCCS, I can have an impact the Student Government Association's discussion and involvement in student affairs. In the current country's climate, I believe more advocacy is needed to represent students. I love helping out and volunteering, which is why I think I am fit to serve the role and acknowledge that I could help be an example for UCCS.
What past experiences would make you a great candidate for the Student Government Association?
Treasurer for UCCS College Democrats (2020-Present) Intern for U.S. Senator Michael Bennet's Colorado Springs Office. (2018-2019) Destinations Career Academy of Colorado Student Council President (2018-2018) Destinations Career Academy of Colorado Prom Committee Member (2018-2018) Calvary Worship Center Youth Student Leader Volunteer (2018-2020) Boy Scouts (2009-2012) FieldWork, LLC (July 2018) Destination Career Academy of Colorado SkillsUSA President (2017-2018) 3rd Place SkilsUSA Resume/Interview Competition (2017) Organized School-Walk-a-ton Fundraiser (2018) Participated in Christmas Toys for Tots (2017) Debate Club Member (2018) Political Robo Call Volunteer - 2014 Wendy Davis Governor Campaign Houston, Texas - 2015 Mayor Sylvester Turner Mayoral Campaign Houston, Texas Texas Legislature Paige - 2015 Served Honorary Paige for the 84th Texas Legislative Session - Former Representative and Current Mayor of Houston, Texas Sylvester Turner.
What are some of your hobbies/interests and how are you involved at UCCS?
I've participated in local and national political campaigns, Student Government Association meetings, and I love being involved at UCCS attending extra circular activities such as being in UCCS College Democrats and attending various other club events at UCCS.