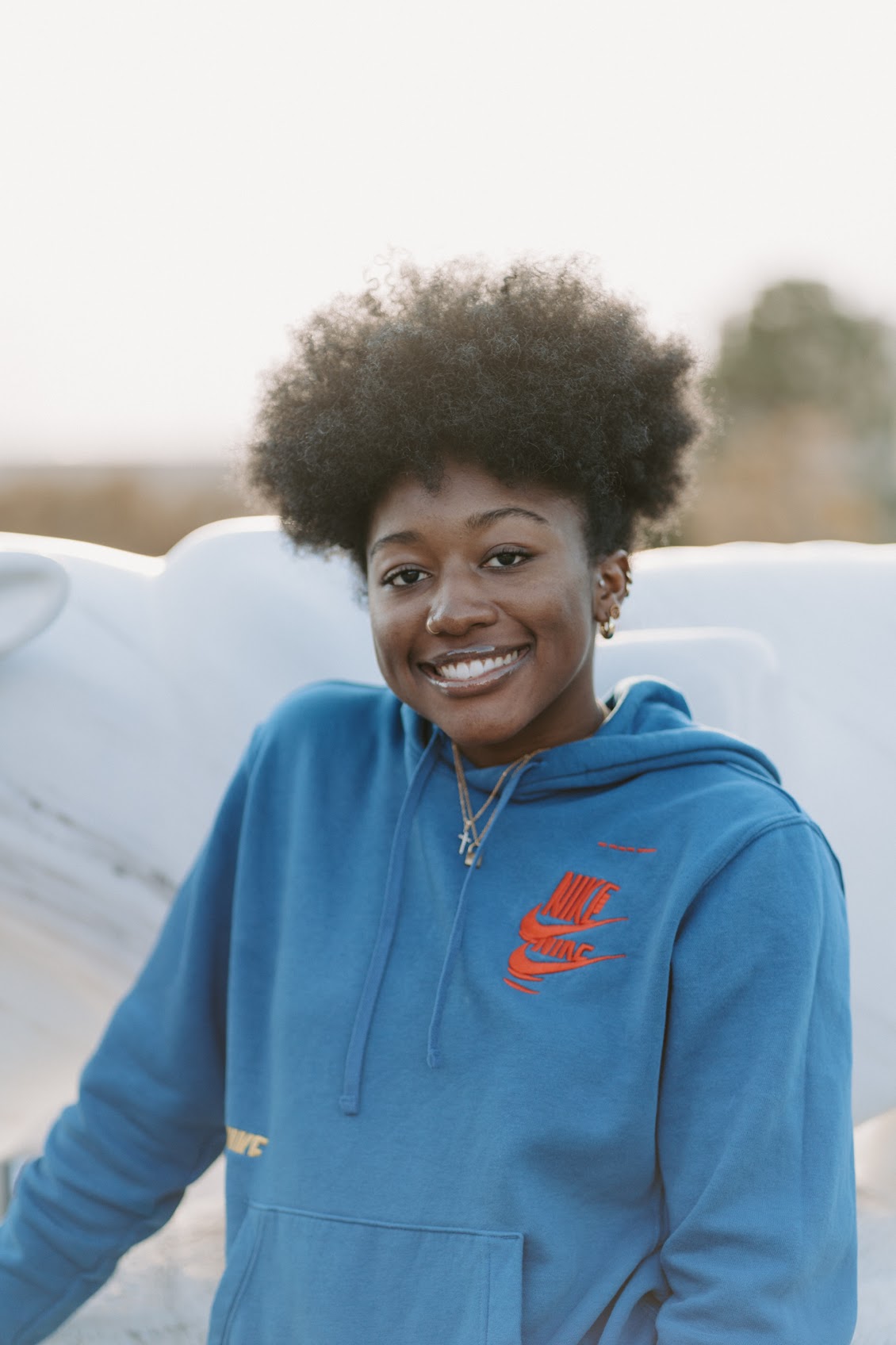 Amber Davis
What are your pronouns?
What SGA position will you be running for?
Senator of Multicultural Affairs
What is your academic major/educational track?
I am seeking a degree in Women's and Ethnic Studies with a minor in Pre-law.
Why are you running for this position in the Student Government Association?
I am running for Senator of Multicultural Affairs because it is important for students of color to ensure that they will be heard, especially while attending a predominantly white institution. I feel that this position will prepare me for my future endeavors and will allow me to better advocate on behalf of the students by having a platform to advocate with. One of the main reasons I want to run is because I know a lot of students of color who feel unsafe on campus. After the white supremacy stickers were put up around Summit Village, tensions were high, and students of color had to hold their breaths and hope that Chancellor Reddy would release a statement about the matter. After that, I was scared as well. I felt like no one cared but the other students of color. I found safety in numbers and within Mosaic. Mosaic allowed me to communicate my fears freely and make plans to walk with groups of people. Although time has passed, I know that many students of color are scared to walk around campus alone because they feel that their safety is not ensured. I want to be the voice for those students and give them the reassurance that they need. No one should feel unsafe while trying to obtain their education.
What past experiences would make you a great candidate for the Student Government Association?
Being a Black woman in America, I have experienced racial injustice many times and I know that I will continue experiencing it throughout my life. I experience Intersectionality and live between experiencing discrimination as a Black person and a woman. I know first-hand what it feels like to be discriminated against. I have always been passionate about social justice and do my best to advocate for those around me every day. I believe that while I was already extremely open-minded and well versed in history, my degree allows me to continue learning about those around me and how I can be a better advocate for them. It also allows me to reflect on the past and how we can use the past to ensure that we have a better future. I believe that real change starts within our communities and as we expand our communities, change can pour out to the global level. I have served as senator of multicultural affairs for the 2022-2023 year and i have really enjoyed it. It has allowed me to meet new people and advocate for change on campus.
What are some of your hobbies/interests and how are you involved at UCCS?
I am a member of; Black Student Union, African Student Association, and the UCCS track and field team. Recently, I co-founded a club on campus called Sisterhood that I am the Co-President of. Sisterhood was made to provide a safe haven for Black women and those who respect Black women. I hope sisterhood can continue after I graduate and that it can continue to provide a safe atmosphere for Black women who attend UCCS. Sisterhood has been a success and has allowed black women on campus a home, away from home. I like being involved on campus because it allows me to make connections with those around me. It also allows me to have more insight into what can be improved at UCCS. Other than track, some other hobbies of mine would include watching anime and scary movies.