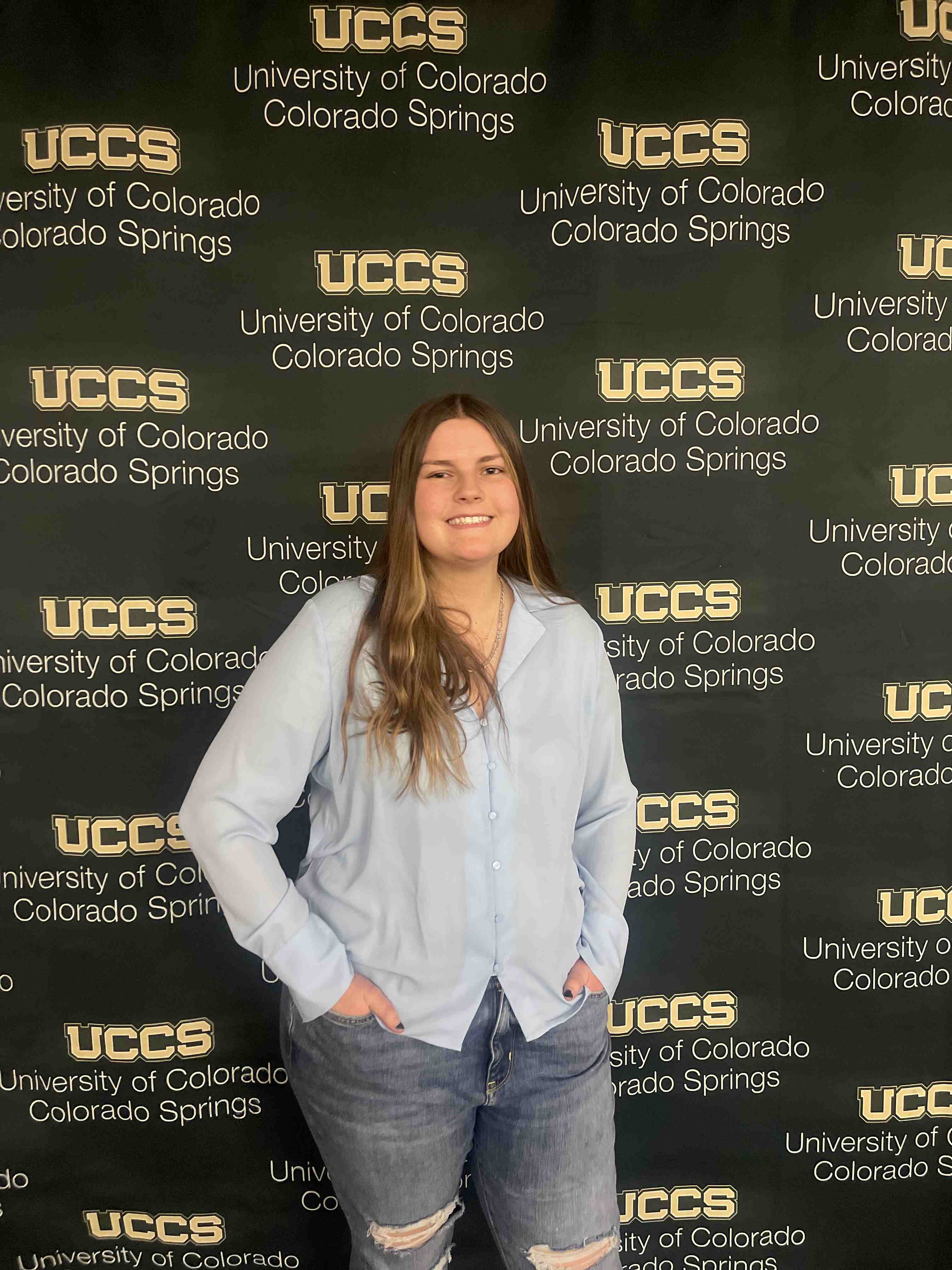 Jaylee Hepner
What are your pronouns?
What SGA position will you be running for?
What is your academic major/educational track?
I am an anthropology and history major with a prelaw minor.
Why are you running for this position in the Student Government Association?
As a double major College of Letters, Arts, and Sciences I understand the position of someone who's in that section. I also understand the wants and needs of students in this college. I just want to make it better to make it a better place and I want to speak for the voices of people within the community!
What past experiences would make you a great candidate for the Student Government Association?
I was in student council in high school where I was the treasurer. I am trying to attend several leadership conferences to become a better leader. I also have experience as a leader and have a natural draw towards being a leader.
What are some of your hobbies/interests and how are you involved at UCCS?
I am interested in becoming a lawyer. My main focuses for my degrees now are archeology and ancient global history. I also love dogs, plants, animals in general, hiking, kayaking, and just enjoying life! How I am involved at UCCS is I am the Vice President of the mock trial team. I am hopefully going to be the president next year. I am the secretary of the anthropology club. I am a member of the history club. I am in honors here at UCCS. I am also in the Phi Delta Chapter here at UCCS. I am also attending leadership events!