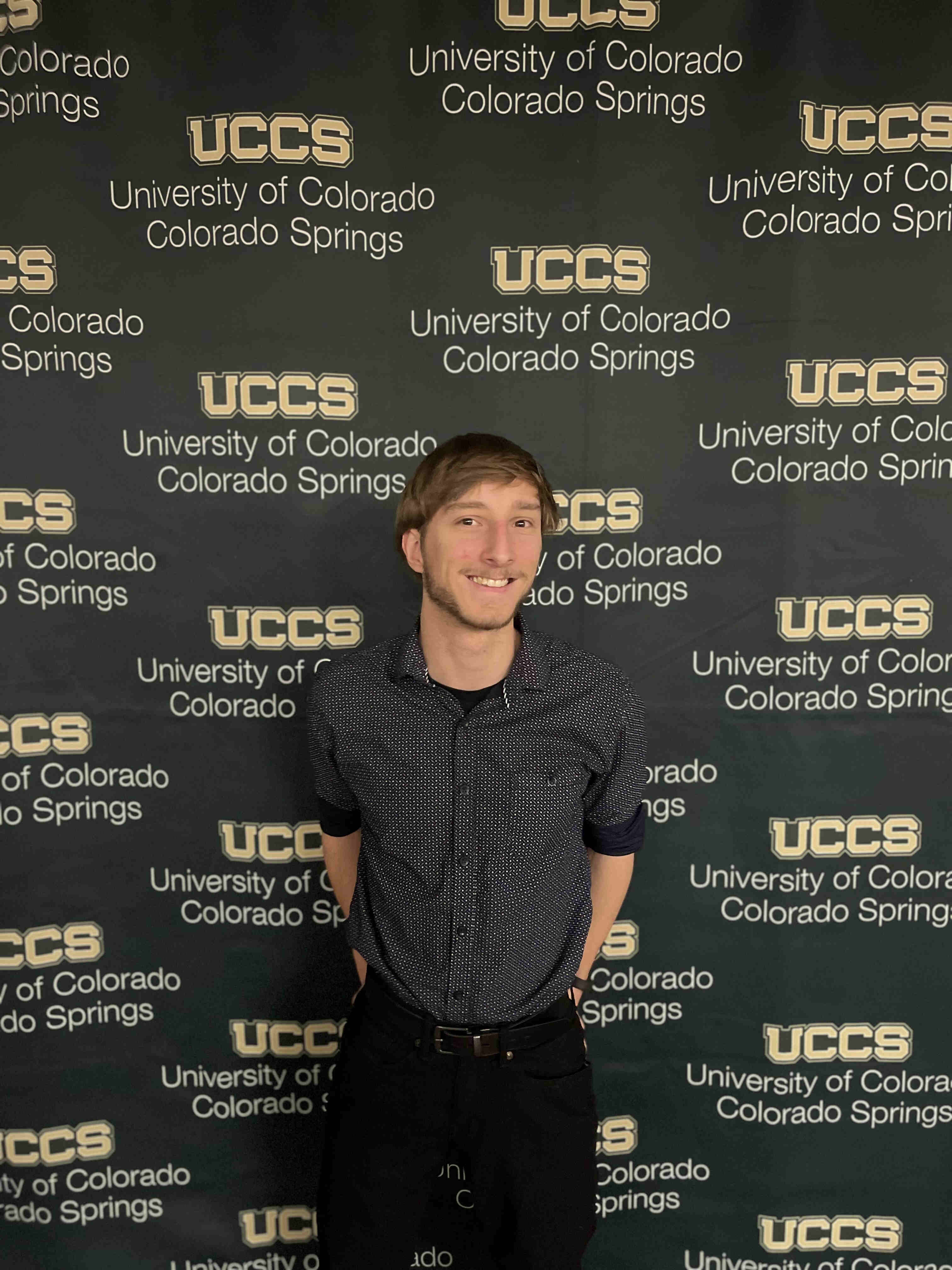 Keenan Powell
What are your pronouns?
What SGA position will you be running for?
Senator of Sustainability
What is your academic major/educational track?
As of the Spring of 2023 I will be a Junior, majoring in Political Science and I will be getting a minor in Sustainability. I am on track to graduate in the Spring of 2024.
Why are you running for this position in the Student Government Association?
I am running for this position as I simply want to help improve the lives and experiences of as many students as possible at UCCS. I want to do everything I can to take care of the community that we have here and ensure students are not being left behind or left out. The Student Body President has an ability that even some faculty do not, being able to take the concerns of students directly to both the Chancellor's office and the CU Board of Regents. With this capacity for communication, it becomes far easier to ensure student voices are heard and that concerns are brought directly to the highest level. The scope of impact that the Presidency and Vice Presidency have is significant, meaning we could provide aid and resources to a large number of students. We hear of terrible things happening in the world, and I recognize that as of now I have little capacity to help address these issues, but what I can do is take care of my immediate community. This is exactly why I wish to run in this position, as it allows me to take better care of those around me.
What past experiences would make you a great candidate for the Student Government Association?
I have been serving in Student Government as the Senator of Sustainability since November of 2021, so by the fall of 2023 I will have a year and a half of experience within my position. My experience, along with my running mate's experience with SGA are extensive. Beginning in the fall of 2022, I have been successfully serving as the Speaker of the Senate and the Senator of Sustainability. Within my time, I have served as a part of the Appointment Advisory Committee, the Budget Advisory Committee, The Green Action Fund Committee, as well as a Search Committee for our recently appointed Director of Sustainability. Throughout my time here, I have familiarized myself with the innerworkings of Student Life, Event Services, campus administration, facilities and really just the school as a whole. I have collaborated with many different departments from the Office of Sustainability, to OIT, to the Deans Office. My experience with all of these different facets of the campus would make it far easier to address student concerns as I am very familiar with the processes and timeframes that are necessary to enact meaningful change.
What are some of your hobbies/interests and how are you involved at UCCS?
Some of my hobbies consist of hiking, backpacking, weightlifting, and playing guitar. I have tried to be as involved as I can be on campus after returning from Covid in the Spring of 2021. I am currently President of the Sustainability and Conservation Club, and was Co-President of a chapter of the American Conservation Coalition on campus but due to time constraints we have had to reduce involvement. I am also apart of the Tennis Club (shoutout). I have also been working in the new UCCS Game Room since January of 2022 which has allowed me to get to know many students here on campus. I also have lived on campus for the duration of my time here, so I am almost as intimately involved in campus living as I can be.